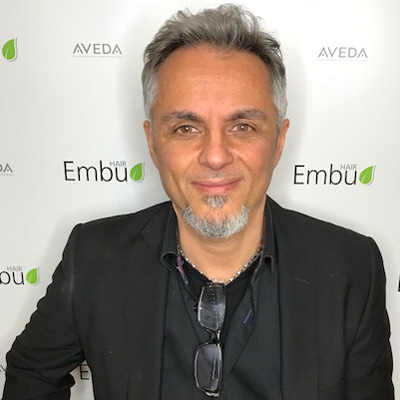 Claudio Louis
Owner
Claudio is no stranger to the west end Toronto hair community. He has been working in the business for 29 years. For 15 of those years, he owned and operated a successful Aveda Concept salon in Bloor West Village. In 2012 Claudio decided open a brand new salon in Toronto's Kingsway area and Embu Hair was born. Many of Claudio's clients have been with him from day one and have only high praise for him and his staff.*
*Claudio works Tuesday through Friday and every other Saturday.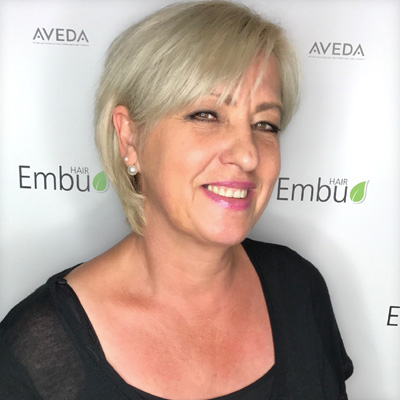 Gabriela Rozmyslowicz
Senior Stylist
Gabriela has more than 30 years of experience working in the hair industry. She has worked at various successful hair salons in Toronto's west end neighbourhoods and her experience is evident in her work. Gabby joined the team at Embu Hair soon after we opened in May of 2012. She is expert dualist who provides an unparalleled and relaxing experience to her clients.
*Gabby works Monday, Tuesday and Thursday through Saturday.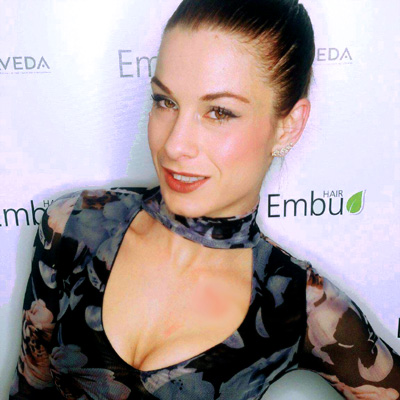 Melissa Karagianis
Senior Stylist
Melissa is a graduate of the Aveda Academy in Toronto. She joined our team at Embu in the Fall of 2012 after honing her skills at other Aveda salons. She has extensive knowledge of Aveda products and techniques. Melissa always makes her clients feel at home and they trust her when she encourages them to change up their look by trying new things.
*Melissa works a biweekly schedule.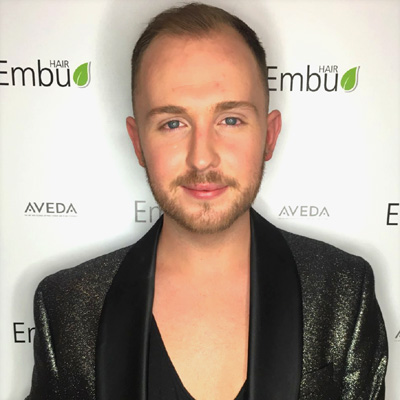 Kyle Mathieson
Master Stylist
Kyle studied at the Aveda Institute and Advanced Academy in Toronto. He started his career working in Aveda salons across the GTA. Kyle joined us in November of 2014 and was a very welcome addition to the team! He is a great all around stylist and colour technician. Kyle specializes in ombre, balayage and styling long hair. He's your go-to man for fresh colour and a killer blowout!
*Kyle works a biweekly schedule.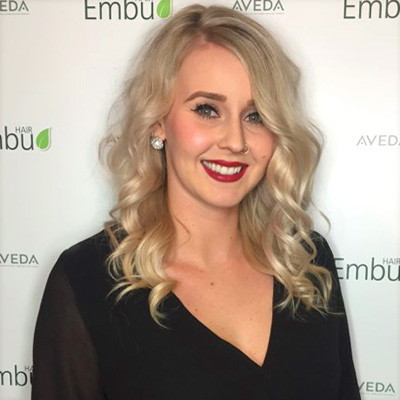 Monique Nowak
Senior Stylist
Monique studied at the Aveda Institute in Toronto and went on to study and teach at the prestigious Aveda Academy before joining our team. She has an intense passion for the industry and her clients love her creative edge. Monique is an Aveda trained dualist with a wealth of knowledge on the latest colour and styling techniques. She specializes in highlights, bonded hair extensions and short women's cuts.
*Monique works Monday and Wednesday through Saturday.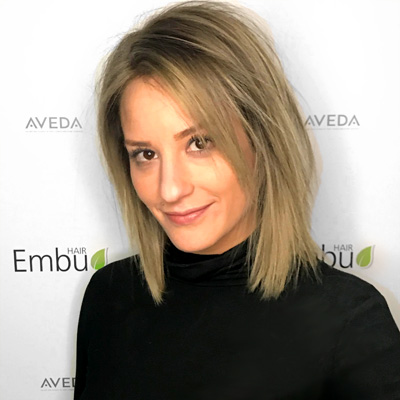 Lyndsay Walker
Intermediate Stylist
Lyndsay joined the team at Embu in April 2015. She graduated from Donato Hair Academy and came to us looking to hone her skills and establish a clientele. She has been exploring her passion for hair styling for the last 6 years. Lyndsay is the stylist you want to see for your next special occasion. Up-styling and braiding is her forte! We promise you'll leave her chair feeling like a million bucks.
*Lyndsay works Tuesday, Thursday through Sunday.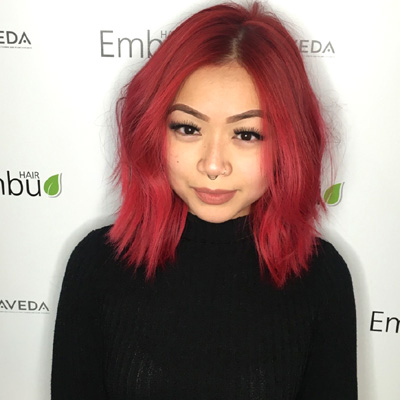 Jessica Nguyen
Intermediate Stylist
Jessica is a recent graduate of the Aveda Advanced Academy in Toronto. She jumped into the industry 3 years ago, attended the Aveda Institute and hasn't looked back. She joined our team in February of 2015 and is hard to miss with her flaming red hair. Jessica has been continuing her education by taking barbering classes in Toronto. She's our go-to stylist for men's cuts and killer fades but she is also on top of the latest hair trends for all types of hair.
*Jessica works Monday, Sunday through Wednesday and Saturday.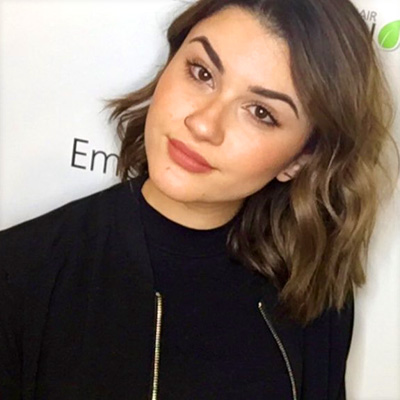 Emily Demelo
Intermediate Stylist
Emily joins us from Donato Salon and Spa in Mississauga. While is the newest member of our team, she is no stranger to the hair industry! Emily has been pursuing her passion for colour and styling for the past 5 years. She specializes in colour services and especially loves doing Ombre and Balayage. She is the perfect choice for your next big colour change!
*Emily works Wednesday through Sunday.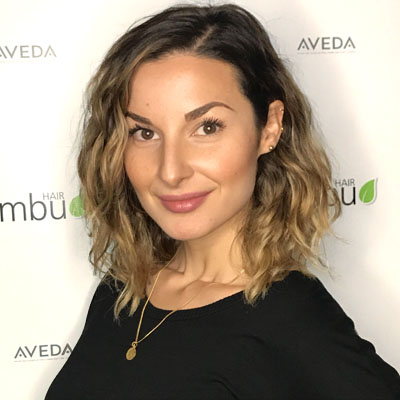 Desireé Oliveira
Colour Technician
Desirée is the newest member of our team and has been working her magic with hair colouring for over a decade. Desirée comes to us from a Yorkville salon where she specialised in colour– and especially loves highlighting, colour corrections, or anything involving a dramatic change! She is also highly experienced in extension techniques and chemical services such as perms and permanent straightening. You'll keep coming back, not only for your fabulous colour, for the great conversation and her bubbly personality!
*Desirée works Tuesdays, and Thursday through Saturday.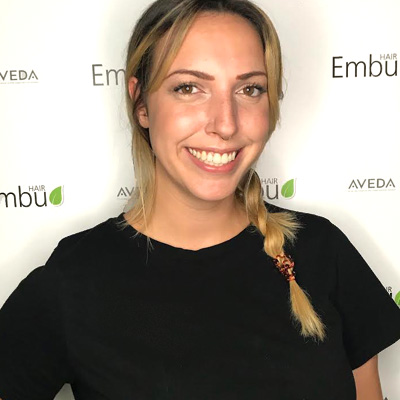 Maddie Tait
Front of House
Maddie is our full time Front Line Manager and Lead Receptionist. In addition to dealing with the day-to-day operation of the salon she also takes care of our social media accounts and our blog (Follow  us on Instagram, Facebook and Twitter)!
Maddie oversees all of our salon correspondence. If you have any questions or concerns please send her an email or give her a call, she'll be happy to help you out.